International best practice in nursing education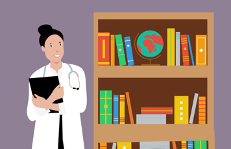 Authors:
Paolo Colet
Nancy Stitt
Joseph Almazan
Jurgita Gulbiniene
Nazarbayev University, School of Medicine; Nursing Education
Educating Nurses for the Future
Healthcare is changing very rapidly across different countries, and the future of nursing education holds an excellent opportunity to adapt as the profession is in a critical position to be a partner within the healthcare and the population. While many countries are moving away from the apprenticeship or hospital-based model of nursing education, questions remain as to how we educate and prepare nurses in today's modern world, primarily when our nursing education programs are influenced by country-specific variables, including culture, national, and international educational strategies. Hence, this blog compares best practice in preparing nurses at the baccalaureate level from a global perspective.
The World Health Organization (WHO) "global standards for the initial education of professional nurses and midwives" outlines the essential components of nursing and midwifery education based on evidence and competence (World Health Organization 2009). This document serves as a benchmark for countries to enhance their initial nursing education to a global standard.
In the European region, the Directive 2013/55/EU (which amended Directive 2005/36/EC on the recognition of professional qualifications) outlines the educational preparation of nurses among its members with the goal of cross-border standardization, learning mobility, mutual recognition of qualifications, and to improve transparency (Humar & Sansoni, 2017). The baccalaureate degree in nursing can be taken over at least three years of study, which may be expressed with the equivalent ECTS and consisting of at least 4600 hours (240 ECTS) of theoretical and clinical training, with the duration of theoretical training to represent one third  and the duration of the clinical training to be at least one half of the training hours (Gobbi & Kaunonen, 2018). In the same report, it was described in the Directive that students who are graduates of a baccalaureate level should demonstrate required knowledge, skills, and competencies.
In North America, specifically, the US, there are three different paths towards becoming a registered nurse, and all are eligible to take the nursing licensure examination. One is through a 3-year diploma program which is typically offered in hospitals; second, is through community colleges that offer a 3-year associate degree and third is through colleges and universities offering a 4-year baccalaureate degree (American Association of Colleges of Nursing, 2019). One of the challenges in the US is providing adequate clinical hours.  A unique difference in US pre-licensure nursing education is the allowance of simulation hours to comprise clinical hours. The largest and most comprehensive study examining the use of simulation by the National Council of State Boards of Nursing (NCSBN) found that up to 50 percent simulation was effectively substituted for traditional clinical experience in all core courses across the pre-licensure nursing curriculum (Hayden et al., 2014).
In 2015, an expert panel convened by NCSBN evaluated the data gathered through this study, examined previous research and the Standards of Best Practice: SimulationSM from the International Nursing Association for Clinical Simulation and Learning, in order to develop the US national simulation guidelines for pre-licensure nursing programs, which were published in October 2015 in the Journal of Nursing Regulation (http://www.journalofnursingregulation.com/article/S2155-8256(15)30783-3/pdf ).
Simulation-based learning allows students to experience successes and mistakes while gaining the necessary confidence in a safe environment. By including low-frequency, high-acuity simulation training, students learn to calmly and accurately care for patients in high-risk situations, situations they may not have the opportunity to experience during traditional clinical experiences.
Baccalaureate education design in the US is based on The Essentials of Baccalaureate Education for Professional Nursing Practice – 2008 (AACN, 2008). This Essentials document provides the framework for designing and assessing baccalaureate education programs for professional nursing practice using nine "Essentials" that delineate knowledge, skills, and attitude outcomes as well as practice-focused outcomes. Currently, AACN is in the process of updating the existing Essentials for 2020.
In Asia, in particular the countries of South East Asia (South East Asian Ministers of Education Organization, 2016) have different levels of preparing nurses at the undergraduate levels, ranging from enrolled nurse to a bachelor's degree in nursing. Interestingly, countries of this region agreed that the minimum requirement should be a 4-years baccalaureate degree utilizing five core competency domains (ethics and legal, professional nursing practice, leadership and management, education and research, personal and professional quality) with 32 indicators spread across the five core competency domains. The idea of harmonizing higher education in Southeast Asia, including nursing education, was inspired by the European Higher Education Area (EHEA; Robertson, Olds, Dale et al., 2016).
Overall, the above educational preparation of nurses is a requisite to build a higher mastery level in advancing the nursing profession and cultivating the delivery of care rendered. Similar to the WHO standard, nursing education from different regions of the world as presented above indicated a competency-based curriculum. Hence, nurses must be equipped with proper nursing education to meet complex patients' needs, advance professional outcomes, and to collaborate with health professional teams to deliver safe patient care.
References
American Association of Colleges of Nursing. (2019, April). Fact sheet: The impact of education on nursing practice.  https://www.aacnnursing.org/news-information/fact-sheets/impact-of-education
American Association of Colleges of Nursing. (2008). The Essentials of Baccalaureate Education for Professional Nursing Practice. https://www.aacnnursing.org/Portals/42/Publications/BaccEssentials08.pdf
Gobbi, M., Kaunonen, M. (Eds). (2018). TUNING Guidelines and reference points for the design and delivery of degree programs in nursing. CALOHEE Project 2018.  https://www.calohee.eu/wp-content/uploads/2018/11/WP-4-Del.-1.4-Guidelines-and-Reference-Points-for-the-Design-and-Delivery-of-Degree-Programmes-in-Nursing-FINAL-28NOV18.pdf
European Commission (2013). Directive 2013/55/EU of the European parliament and of the Council of 20 November 2013. Official Journal of European Union. https://eur-lex.europa.eu/legal-content/EN/TXT/PDF/?uri=CELEX:32013L0055&from=EN
Hayden, J. K., Smiley, R. A., Alexander, M., Kardong-Edgren, S., & Jeffries, P. R. (2014). The NCSBN national simulation study: A longitudinal, randomized, controlled study replacing clinical hours with simulation in prelicensure nursing education [supplement]. Journal of Nursing Regulation, 5(2), S4-S64.
Humar, L., & Sansoni, J. (2017). Bologna process and basic nursing education in 21 European countries. Annali di igiene: Medicina Preventiva e di Comunita, 29, 561-71.
Robertson, S. L., Olds, K., Dale, R., & Dang, Q. A. (Eds.). (2016). Global regionalisms and higher education: Projects, processes, politics. Edward Elgar Publishing.
Satu, K. U., Leena, S., Mikko, S., Riitta, S., & Helena, L. K. (2013). Competence areas of nursing students in Europe. Nurse Education Today, 33(6), 625–632. doi.org/10.1016/j.nedt.2013.01.017
South East Asian Ministers of Education Organization. (2016). Harmonization in nursing education in Southeast Asian countries. https://seameotropmednetwork.org
World Health Organization. (2009). Global standards for the initial education of professional nurses and midwives (No. WHO/HRH/HPN/08.6). World Health Organization.